Your Rapid City Paintless Dent Repair Experts
No Appointment Needed! Same-Day Service
Free Estimates on Your Vehicle
Average Repair Time is Less Than One Day
No Paint, Parts, Bondo, or Carfax Necessary
We Work With All Insurance Companies
Free Loaner Car During Service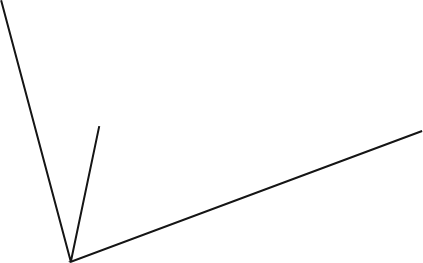 We restore the value of your vehicle without repainting by massaging your metal back to its original shape. Sometimes with tools, sometimes with glue pulling.
Damage in the shaded area typically has no access from the underside.. This will require a process called glue pulling.
If damage is in the braced area, it may require disassembly of the door and the removal of the mirror. This action may require a reprogramming or a recalibration of your ADAS system.
The cost of dent repair is determined by size(in inches). Factors such as aluminum, obstruction, ect. As well as (R&I) removal and installation. Parts that will need to be removed to get access to the back side of the metal.
Dents in this area may require the door to be disassembled and removed from the car for repair. Don't worry this typically can be done in one day. May require recalibration.
Dent Shop vs.
Traditional Body Shop
No paint, no parts, no Bondo, & no CARFAX required

Fix small door dings to large, deep dents without being invasive

Same-day repairs, not weeks of your car in the shop

No need to pay for expensive bodywork or replace entire panels
PDR is accepted and preferred by insurance companies
No more poor fit, finish, and color match from repainting
CPDR is not just a labor-intensive, cosmetic fix
Is PDR Cheaper Than the Alternative?
WE TAKE THE HASSLE OUT OF VEHICLE
HAIL & DENT REPAIR
Immediate Repair Work Availability – No Appointment Necessary
Swift and Thorough Repairs – Average Repair Time: 1.) Less Than a Day for Dents and Door Dings, 2.) One to Three Days for Hail Damage
Generous Deductible Assistance Program
Restored Vehicle Value and Free Express Vehicle Detail*
Free AWD Loaner Cars During Repair Completion
Expert Insurance Claims Assistance – Dent Shop Handles Everything
100% Satisfaction Guarantee – Lifetime Warranty
*Available for hail damage repair clients only.
DENT SHOP PROVIDES A FAST AND EASY VEHICLE REPAIR PROCESS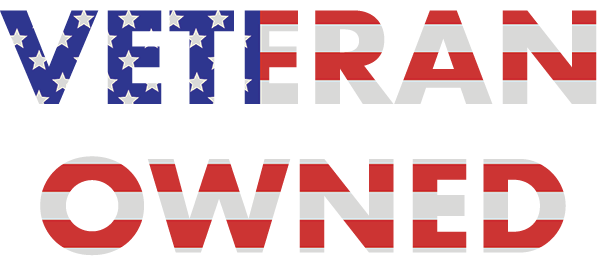 What You See Vs What We See
Not Sure if Your Car Qualifies for PDR?
— Paint cars
— Replacing parts
— Drilling
— Welding
— Cutting
— Grinding
— Sanding
— Body fillers
— Long repair times
— Loss of value to vehicle
— Vehicle history reporting
— Poor fit, finish, or color match of parts
— Poor communication
—Poor customer service
Dent Shop Review | Honda Ridgeline Repair
Active Member of Elevate Rapid City – Local Chamber of Commerce
New 5,000 Square Foot Hail Repair Service Center
Year-Round Vehicle Dent and Hail Damage Repair Shop "We are excited to have Dent Shop in the Rapid City business community. They are not only providing a needed service to the community but also creating jobs locally."
Brandis Knudsen
Director of Small Business Development & Investor Relations
Elevate Rapid City
100% Satisfaction Guarantee – Lifetime Warranty 
We've received over 100 five-star reviews since 2020 because we offer quality repairs, the best customer service and a lifetime 100% satisfaction guarantee!
Our Customers Say it Best!
"I can't say enough about The Dent Shop in Rapid City! They walked me through the entire process beginning with the initial estimate, dealing with my insurance company and then the repairs! Now let's talk about the work they do!! I wish I had a before picture, but I couldn't get myself to do it…my Jeep was hammered by hail and they did such an amazing job with the repairs, you wouldn't even know it had ever been damaged!! If you want a hassle free experience and a job well done, go to the Dent Shop in Rapid City!."
"A group a very professional down to earth guys! From start to finish the entire staff was more than accommodating, giving updates as they got them. These gentlemen are as professional as it gets! They take pride in their work going so far as showing the entire process and explaining it in detail. The work was flawless and fast. The entire process took less than 2 weeks. They provided a brand new loaner for the duration of the repair, making it so much more convenient than having to go out of pocket for a rental. If you have hail damage, the Dent Shop should be the first and only place you call….you won't be disappointed!"
"The Dent Shop did a fantastic job of removing all the hail dents on my vehicle! I was extremely pleased with the appearance of my car when I went to pick it up. They went above and beyond my expectations! They were very professional, courteous and kept me informed of the process all the way. I would not hesitate to bring my vehicle back to them if need be! I am one happy customer and would highly recommend their business to anyone! They worked with my insurance company so I did not have to. Thank you to everyone at the Dent Shop for the fantastic repair job!"
Clyde Hilliard
The next day I drove my vehicle to work and mentioned to a co-worker that when I was parked at the mall and returned to my vehicle, I noticed that the driver's side door had significant damage done to it. My co-worker advised me that I needed to take my vehicle to the Dent Shop in Ashburn Va. And advised that they do incredible work.
I hated the thought of contacting a traditional body shop and waiting several weeks to get the vehicle in and then several more weeks to have them complete the work. Another concern was, I hated the thought of them filling the dent with body filler then having to re-paint the door.
I contacted the dent shop and spoke to Tim. He requested that I text him a picture of the damage and he said he could give me an approximate estimate and advise if it could be repaired without body filler and re-painting the door. That sounded great to me and to top that off I mentioned that I lived approximately 1 hour away. He advised me that they had a loaner vehicle that I could use while the vehicle was being repaired.
I brought the vehicle in and met with Tim. I was amazed when he told me he could take care of the damage and it could be done in a few hours, without body filler or having to paint the door.
I was given a loaner vehicle and ran several errands while they were repairing my vehicle. A couple of hours later I received a call and was informed my vehicle was ready. I asked him how it turned out and he said you can't tell it was ever damaged.
I arrived at the Dent Shop and parked next to my vehicle on the driver's side. I was amazed, as bad as the damage was you could not tell it was ever damaged. I actually, had to walk to the front of the vehicle and make sure it was my tag number. They did an incredible job.
The customer service is incredible at the dent shop, and you will be very pleased with the quality of their work. I will be a customer for life.....